Free Article: Do you have a right to access information on tender decisions? To read the article: Click Here

We Assist with Tenders. See details below!
WhatsApp Now
Workshop: Advanced Principles of Tendering: R1000.00 Discount Offer!
Date: 16 March 2021 | Time: 09h00-15h00
Free Single Tender Review: We will review the SBD/MBD Forms of your next tender at no charge. T&Cs Apply
This Workshop is an advanced and more detailed presentation of the Key Principles of Tendering, giving you an in-depth understanding of the Tendering Process and how to complete the Tender Forms of a bid document.
Our workshops are guaranteed to change the way you do tenders!
To print a booking form with all the necessary details and workshop outline: Click Here
Please Note: Our online workshop rates are highly discounted and are differently priced, than the rates, for in-person workshops. 
In-House Tendering Workshops. The Preferred Option!
Why not book us to present this workshop for your team at your offices or preferred venue! The workshop could also be presented as an online option. This is also the most economical option, since the cost gets reduced when more people are booked to attend. We could also personalise the training around a live tender which your team are working on.
To receive further details on how to book this workshop: Click Here
Please Note: Our online workshop rates below are highly discounted and are differently priced, than in-person training rates, whether it's for, attending our public workshops or us conducting an in-house workshop.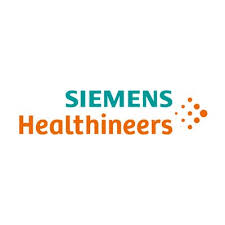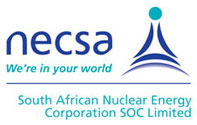 Tender Assistance & One-on-one Training. Call us on: 082 496 1657
WhatsApp Now
We assist with Tenders via Phone, E-mail, WhatsApp, Skype and in person.  
We assist you to compile the tender forms only (excluding bid proposal writing of which we will review only before you submit your tender):
We also provide one-on-one tender training on how to complete tenders. For assistance: Click Here
Call us Now on 082 496 1657 
Need help with Local Production & Content Forms in a Tender?
Need Assistance with the Local Production and Content Forms?
Contact us if you require assistance with completing the Local Production and Content SBD6.2/MBD6.2 Forms and Annexures C, D and E respectively.

Contact: Gerrit Davids: Cell. 082 496 1657 E-mail: gerrit@taranisco.co.za 
Local Production & Content In-House Workshop?
Book this Workshop and we could either present it at your offices or as an online presentation!
This highly interactive and conclusive 3-hour workshop will show your team, how to correctly complete, the Local Production and Content Documents in your future tenders!
This Workshop will guide you on how to correctly complete the applicable Tender Form (SBD6.2/MDB6.2), as well as Annexures C, D and E, respectively and to ensure that your Bids are not disqualified for being completed, incorrectly.
To book this Workshop (in-house or online), Click Here
Contact: Gerrit Davids: Cell. 082 496 1657 E-mail: gerrit@taranisco.co.za 
Sub-Contracting Requirements in Tenders
Do you need guidance on how to correctly Subcontract and Joint Venture under the PPPFA?
How to correctly Sub-Contract when it is a "Condition" of tender.
What is 30% Sub-Contracting and Joint Ventures in Tendering?
Many bidders are not even aware that their tenders are being disqualified due to the incorrect application of Subcontracting percentages as stipulated in the Regulations.
Our Tender Consulting offers guidance to bidders on how to correctly Subcontract under the PPPFA and to avoid their tenders being disqualified for not following the legal prescripts.
If you require any assistance with implementing the Subcontracting and Joint Venture regulations, kindly contact us with your enquiries: Click Here
Doing Joint Ventures Right!
B-BBEE Joint Venture Guidance. How not to get disqualified for incorrectly structuring a Joint Venture. 
Are you in the process of creating or considering to form a Joint Venture for government tendering purposes? Give us a call to guide you on how to score the best available points for the JV, before obtaining the new Consolidated Scorecard, which is required for unincorporated JV's. Remember, the JV itself, receives a score out of 100, and it is based on who participates in it and their respective B-BBEE Status per se. For assistance, Contact: Gerrit on Cell. 082 496 1657 or E-mail: gerrit@taranisco.co.za
What our clients say about our workshop is probably more important than what we want to say about it.
"Again, thank you very much for the training that you conducted at Akhile. It was really of great value, insightful and informative. I must compliment you that a few attendees noted that you are a very good facilitator and kept them awake and interested at all times." – Mari Bouwer, Akhile Management and Consulting
"Thank you so much for everything, it was very enlightening" – Donna Bethell, Commercial Operations Lead, Philips Healthcare
"The course was a huge success and advertisement for our organization. According to most delegates, it was one of the best courses that they have attended, all thanks to you for your energy, knowledge and enthusiasm." – Blessings Banda, Training Co-ordinator: CESA School of Consulting Engineering
"Thanks for a positive presentation last week, it has been very well received!" -Teele Mapetla, Siemens Healthineers (Pty) Ltd
"Thank you for an excellent course." –  Wallace Mayne Pr Eng, Contractual Affairs Manager, Consulting Engineers South Africa (CESA)
"Once again, a very big thank you for the training workshop. It has really changed the way we see tenders as well as the manner in which we tender. Much much appreciated." – Najeeba Alli, Legal – Admin Assistant, Metro Lifestyle
"A Well-Researched Workshop" "May I take this opportunity to express my sincere gratitude for the professional manner the workshop was handled. The topics covered were, well researched and will without doubt contribute immensely to our future endeavours to succeed in the tender world. Thumbs up to you Gerrit and keep up the good work!" – Willingness Ndlovu, Group Legal Advisor, Metro Lifestyle Group
Industry Thought Leader & Facilitator: Gerrit Davids, Lead Advisor, TaranisCo Advisory
"I've been presenting this course for more than 15 years and have assisted 1000's of people to improve their knowledge on how to submit compliant tenders. It will certainly be my pleasure to host you and your colleagues at one of our upcoming workshops."
Why Not Claim, Double Back your Rebates!
We Manage the Whole Process for you! To receive details on how we will manage the process from A-Z for you and take the hassle out of your hands, Click Here 
B-BBEE Verification Preparation Services done Seamlessly!
B-BBEE Verification:  TaranisCo Advisory is an approved Technical Partner for SANAS accredited B-BBEE verification agency, Noble BEE Rating. If you require assistance with the technical preparation and eventual verification audit: Click Here