What our clients say about our workshop is probably more important than what we want to say about it.
"The course was a huge success and advertisement for our organization. According to most delegates, it was one of the best courses that they have attended, all thanks to you for your energy, knowledge and enthusiasm." - Blessings Banda, Training Co-ordinator: CESA School of Consulting Engineering
"Thanks for a positive presentation last week, it has been very well received!" -Teele Mapetla, Siemens Healthineers (Pty) Ltd
"Once again, a very big thank you for the training workshop. It has really changed the way we see tenders as well as the manner in which we tender. Much much appreciated." – Najeeba Alli, Legal – Admin Assistant, Metro Lifestyle
Our Premier Clients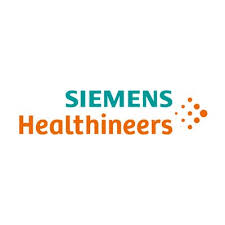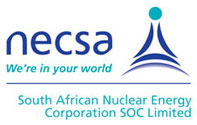 Tendering Training: Workshops Schedule
Tender Training: Choice of One or Two Days' Workshop Options
Tender Training: Workshop Schedule
Please Note: This Workshop will unpack the Key Principles of Tendering in a more detailed and extensive presentation for people looking to improve their current tendering strategies. Guaranteed to change your outlook towards tendering!
Click on you preferred venue to receive a booking form: 
Pretoria: Advanced Tendering Workshop: 3 April 2019: (08h30-16h30): For a Booking Form: Click Here
Durban: Advanced Tendering Workshop: 5 April 2019: (09h00-16h30): For a Booking Form: Click Here
Johannesburg:  Advanced Tendering Workshop: 9 April 2019: (08h30-16h30): For a Booking Form: Click Here 
Cape Town: Advanced Tendering Workshop: 12 April 2019: (09h30-16h30): For a Booking Form: Click Here
Contact: Gerrit Davids on Cell. 082 496 1657 or E-mail: info@taranisadvisory.co.za   
In-House Tendering Workshops at your Offices. The Preferred Option!
We can present this Tender Training Workshop for 1 -20 people maximum at your offices!
Some of our past in-house workshop clients: Dimension Data | Bytes Technology Group | Tourvest | Bidvest Steiner |  Reutech Solutions | Aveng Africa | EOH | Siemens | Protea Coin | EsorFranki |  Mintek | APSO | Telkom | Johnson & Johnson |   Fleetmatics VMS-Imperial |  Durban Playhouse Co. | Consulting Engineers SA-CESA |  Nuclear Energy Council of SA | Export Credit Insurance Corporation-ECIC | Sebata | SAICA – The Hope Factory | StorTech | Red Alert Security Group | Pragma Holdings | Ottobock | Genesis Healthcare Systems | Lebone Litho Printers | First Technology |   Tourvest Travel Services | SA Fence & Gate | National Speed Blood Couriers | Syntell | Colas South Africa | The Document Warehouse | CBI Electric African Cables | Smith & Nephew and many more…
To receive details on how to book an In-House Tendering Workshop:  Click Here
Contact: Gerrit Davids: (Lead Advisor) on Cell. 082 4961657 or E-mail: info@taranisadvisory.co.za
Local Content and Production in Tenders!
Are you battling to correctly complete the required documentation in government tenders for Local Content and Production? We offer one-on-one assistance with completing the required forms and calculations.
Do you need guidance on how to correctly Subcontract under the PPPFA?
What is the difference between Subcontracting & JV's?
Many bidders are not event aware that their tenders are being disqualified due to the incorrect application of Subcontracting percentages as stipulated in the Regulations.
Our Tender Consulting offers guidance to bidders on how to correctly Subcontract under the PPPFA and to avoid their tenders being disqualified for not following the legal prescripts.
If you require any assistance with implementing the Subcontracting regulations, kindly contact us with your enquiries: Click Here
Free Tendering Articles via info@taranisadvisory.co.za
Tender Training: Testimonials
Thank you for an excellent course. –  Wallace Mayne Pr Eng, Contractual Affairs Manager, Consulting Engineers South Africa (CESA)
"A Well-Researched Workshop" "May I take this opportunity to express my sincere gratitude for the professional manner the workshop was handled. The topics covered were, well researched and will without doubt contribute immensely to our future endeavours to succeed in the tender world. Thumbs up to you Gerrit and keep up the good work!" – Willingness Ndlovu, Group Legal Advisor, Metro Lifestyle Group
Industry Thought Leader & Facilitator: Gerrit Davids, Lead Advisor, TaranisCo Advisory
I've been presenting this course for more than 10 years and have assisted 1000's of people to improve their knowledge on how to submit compliant tenders. It will certainly be my pleasure to host you and your colleagues at one of our upcoming workshops."
Government's 30-Day Payment Rule – Outstanding Invoice Payments: To Download the Form: Click Here
Copyright © 2018 TaranisCo Advisory. All rights reserved.