Our Premier Clients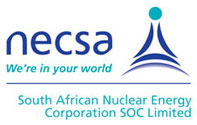 New Tendering Regulations a Challenge for Bidders!
Workshop Schedule: Key Principles of Tendering (Including the New PPPFA Regulations)
Please Note: BOOK at least 7 Days before the Workshop and SAVE 17% on the Standard RATES, which are featured on the Booking Form that will be sent to you.
Click on you preferred venue to receive a booking form:
Cape Town: Monday 28 August 2017: (09h00-16h30): For a Booking Form: Click Here
Pretoria: Wednesday 30 August 2017: (09h00-16h30): For a Booking Form: Click Here
Johannesburg: Friday 1 September 2017: (09h00-16h30): For a Booking Form: Click Here 
Durban: Monday 4 September 2017: (09h00-16h30): For a Booking Form: Click Here
Why not host this highly interactive Workshop?
Learn the Key Performance Indicators required to implement Sustainable Event Tourism Strategies.
More than 100 local and provincial government tourism entities have already benefited from this highly interactive workshop and more in particular being exposed to successful strategies implemented by their counterparts not only in South Africa but also from around world. This workshop is guaranteed to change your outlook on how increase visitor numbers through major events.
For more information, Click Here
Seminar on Exporting Medical Devices & IVDs to South Africa.
Seminars to advise suppliers of medical devices and IVDs on how to tender their products in South Africa.
With the new government Regulations promulgated in February 2017 for Medical Devices and IVD's, we are embarking on a series of Seminars in the Middle East and Asia to engage manufacturers and exporters on these new Regulations and how to introduce their products into both the South African and African markets. Read More
Join us in Dubai for the Masterclass in Tourism Destination Management - The Dubai Way!
Learn the Key Tourism Destination Management Strategies of Dubai!
Date: 27-29 September 2017 | MODUL University, Dubai, UAE
In celebration of the UN World Tourism Organisation's International Year of Sustainable Tourism for Development, this Masterclass will unpack the key strategies required to use tourism as sustainable tool for development through consistent policies that would not only increase tourism to destinations but also to support the Millennium Development Goals to create inclusive societies.
This premier Masterclass will guide delegates on the essential interventions that could attract increased visitor numbers to their destinations and also learn from the lessons of Dubai's successful tourism strategies
For more information, Click Here
Industry Thought Leader & Facilitator: Gerrit Davids, Lead Advisor, TaranisCo Advisory
I've been presenting this course for more than 10 years and have assisted 1000's of people to improve their knowledge on how to submit compliant tenders. It will certainly be my pleasure to host you and your colleagues at one of our upcoming workshops."
Copyright © 2017 TaranisCo Advisory. All rights reserved.